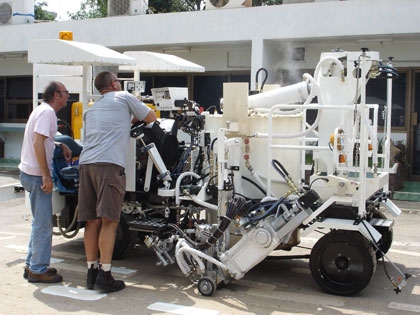 Helping you get the most from your Unimark products
Unimark products are designed to contribute to road safety, to comply with environmental safety requirements, and to meet local and health and safety regulations.
To ensure you get the most from your investment, Unimark offers training services alongside local commissioning of new machines. This can be especially valuable for larger and more complex purpose-built units.
Your operators will receive practical, hands-on advice from a specialist engineer on how to use the machine safely and how to ensure it is used as efficiently as possible, thereby maximising productivity.
Your operators will also be advised on the best and most rapid way to transfer their skills to your other employees.